Hey, check it out guys,
Salmon has got to be one of my favorite fish to prepare and eat. Salmon fillets are so easy to cook and work with, making it an e-fish-ient way to meal prep! This recipe is an awesome sweet and savory combination that's super easy to prepare! This recipe was originally from Damn Delicious, a super awesome blog filled with tons of other recipes that I want to try.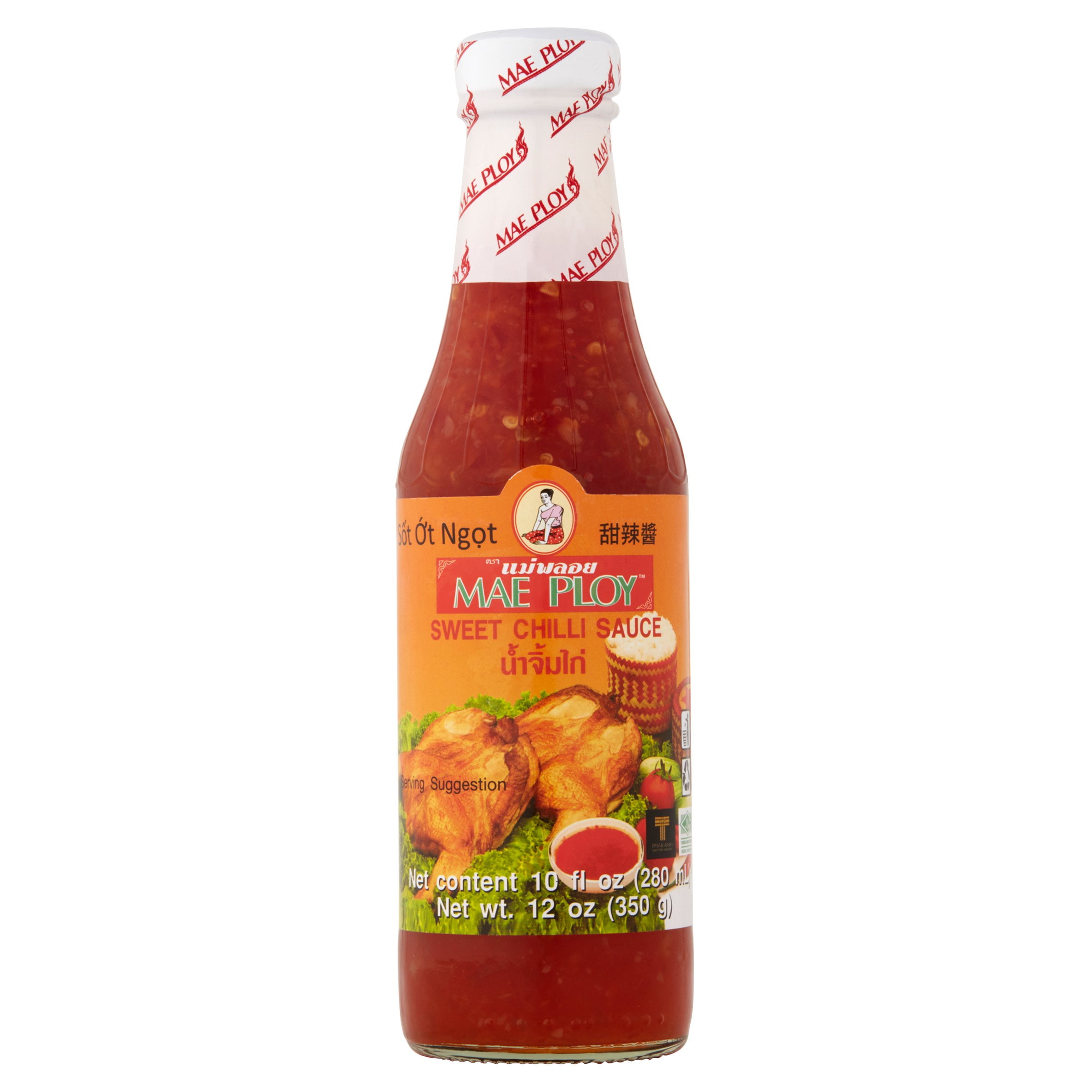 Ingredients (to yield 4 pieces of salmon filet)
-1/3 cup Mae Ploy sweet chili sauce (pictured above)
-3 tbsp reduced sodium soy sauce or 2 tbsp regular soy sauce
-4 cloves minced garlic
-1 tbsp fish sauce
-2 tbsp ginger paste
-Juice from 1 lemon
-1 tsp Sriracha (or not, if you don't care for spicy)
-4 filets of salmon
-Green onion for garnish
-Crushed peanuts for garnish
Steps
1) Preheat oven 375°F
2) Mix the sweet chili sauce, soy sauce, garlic, fish sauce, ginger paste, Sriracha sauce, and lemon juice in a bowl
3) Put salmon onto baking sheet or foil. Pour half the sauce mixture onto the salmon so it can swim in the sauce
4) Cover the salmon completely with foil
5) Place the salmon in the oven for 20 minutes
6) Garnish with green onion and/or peanuts
Observations
-The picture above does not include green onions. Adding the green onion would definitely make the salmon pop more and I would be able to get 6 likes on Instagram instead of 5.
References and Useful Links